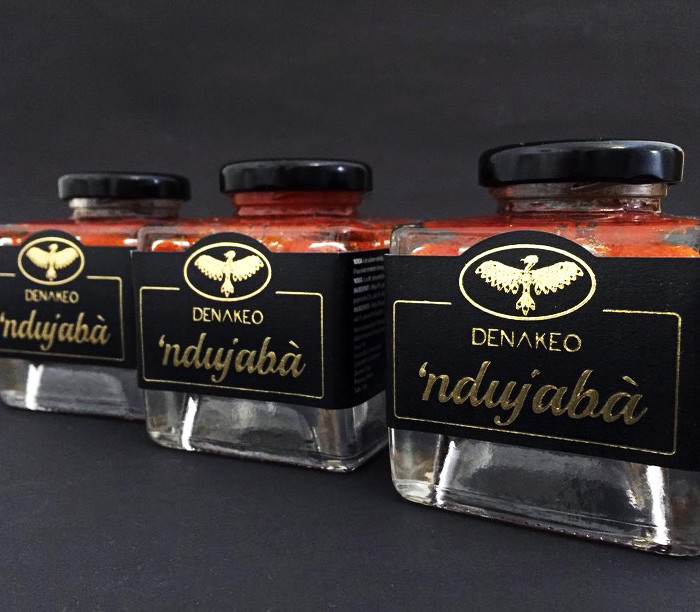 'nduja was first created in the XVI century
In the early nineteenth 
century this chilli flavored sausage was so famous that 
the King of Naples, Joachim Murat, introduced it at Court.
'nduja is a soft, spicy and spreadable salami. Chill gives 'nduja its red color.
Thanks to its delicious and spicy taste 'nduja has been considered an aphrodisiac 
and has beneficial effects on the cardiovascular system.
It is excellent on toast or with slices of young or semi-aged cheese, as the basis of ragù 
or tomato sauce, with pizza or with tomatoes for a superb spaghetti sauce.
90 gr.